Articles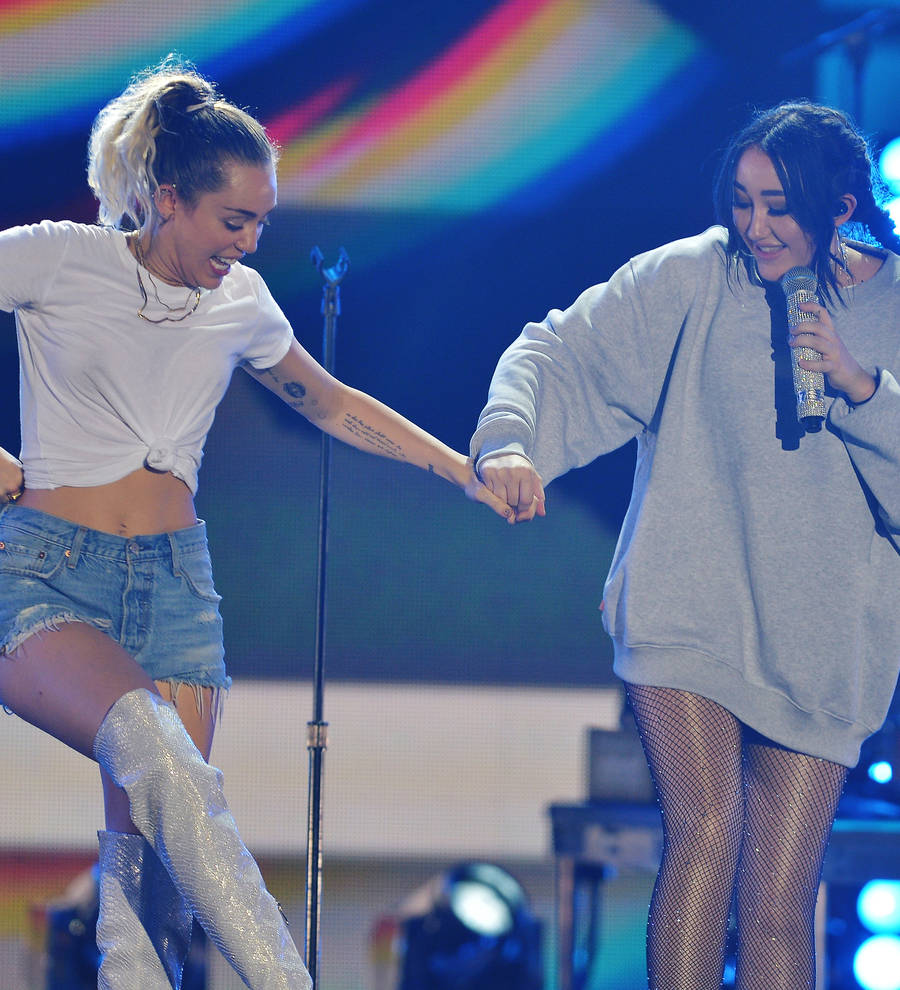 Noah Cyrus expecting criticism of her music like sister Miley
Noah Cyrus is resigned to the fact that her music will be critiqued as harshly as big sister Miley.
The Make Me (Cry) singer is currently working on her debut album NC-17, with British producer Labrinth among her collaborators, but is well aware that she will face many comparisons to her famous sibling.
Speaking to online magazine The Fader about the criticisms that have dogged her older sister throughout her career, Noah explained: "I'm obviously really sensitive to that stuff. That made me sad when people were being awful to (Miley) through the media. I hated that - she is who she is, and that's what I want for her."
However, the Stay Together singer revealed she doesn't expect it to be any different for her when her own album finally drops this fall.
"I get a little nervous for when that time will come (for me). I mean, I'm not going to sit and worry on it, but I know it'll happen," she sighed.
And in a cover interview with Rogue Magazine, the 17-year-old was nonchalant about the constant comparisons to the Wrecking Ball singer.
"I'm so proud that Miley is my big sister, and to be able to go to these big radio shows and hang out with her," she smiled. "Of course no one wants to be compared to another person. But it's like, if a person can only see me for my sister, then that's really their problem."
While she didn't spill the beans on whether she has collaborated with Miley for her new album, Noah did reveal there may be an appearance from one member of her family.
"My dad (Billy Ray Cyrus) might have a song on the album," she teased. "I'm so blessed for this whole thing. I worked with some really talented, experienced writers."