Articles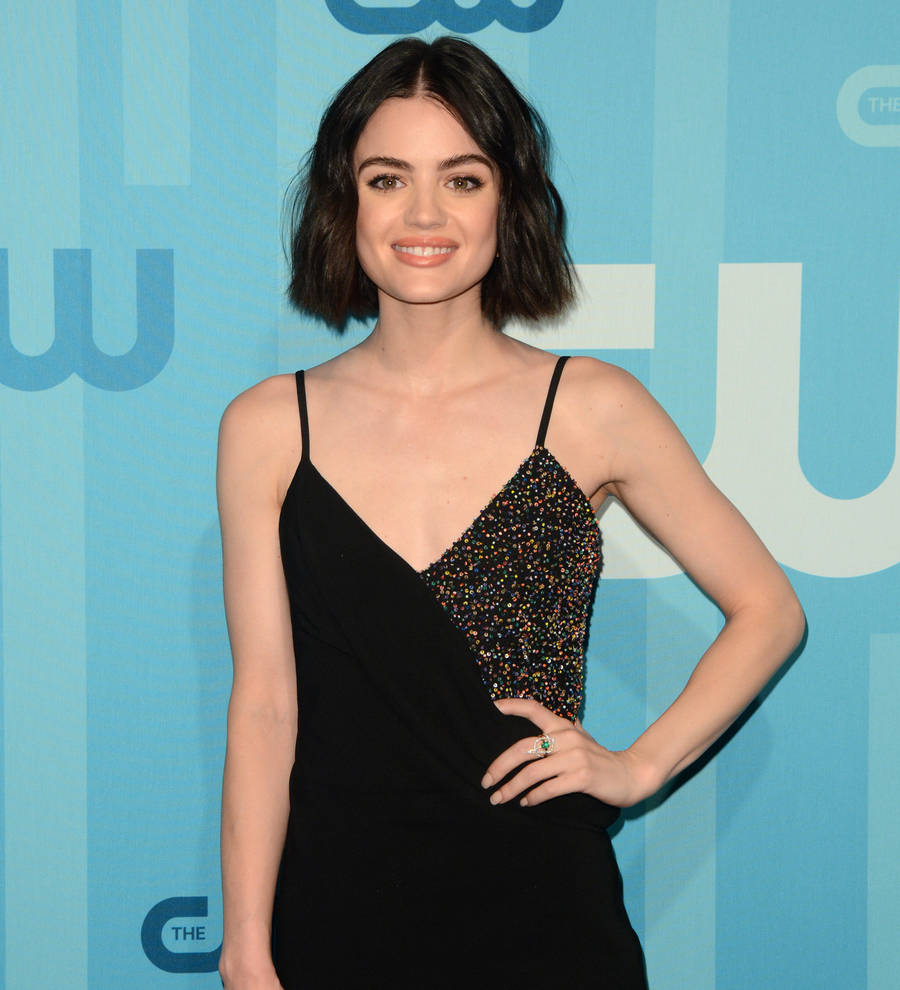 Lucy Hale angers fans by calling herself 'fat'
Lucy Hale has upset fans by describing herself as "fat" in a throwback photo.
The Pretty Little Liars star shared a cute snap of herself with her father on Sunday (18Jun17) to coincide with the Father's Day holiday. She wrote beside it: "You taught me to have soul. I love you daddy."
But it was another comment she posted which some fans found upsetting. Below the gushing note about her dad, she added, "Ugh I was so fat."
In the photo, which appears to have been taken at a wedding, she is wearing a strapless dress, holding a bouquet of flowers, and has her hand on her father's shoulder.
Unsurprisingly, some of her fans were livid.
"Fat? That's what you take away from this beautiful photo of you and your dad? You weren't, and even if you were, who cares? How many young girls follow you, and have now seen this? Sigh," wrote one furious follower.
Another noted: "@lucyhale WHY would you call yourself fat? You are and always have been beautiful! You may be thinner now but were never 'fat'. How many young girls are going to see that comment that look up to YOU. Think about THEM before you post."
Some fans shared that they were so disappointed with the comment that they planned to unfollow the star, and by Monday (19Jun17), having viewed hundreds of negative responses, Lucy had removed every single comment from the original post.
Instagram users continued to find a way to vent their frustration, though, adding their comments to the next photo Lucy had posted on the site just a few hours later on Sunday.
Lucy has yet to comment on the social media snafu but has already lined up her next big TV job. She will star in the CW's new series Life Sentence as a girl who beats cancer after a terminal diagnosis. The new show premieres in January (18).