Articles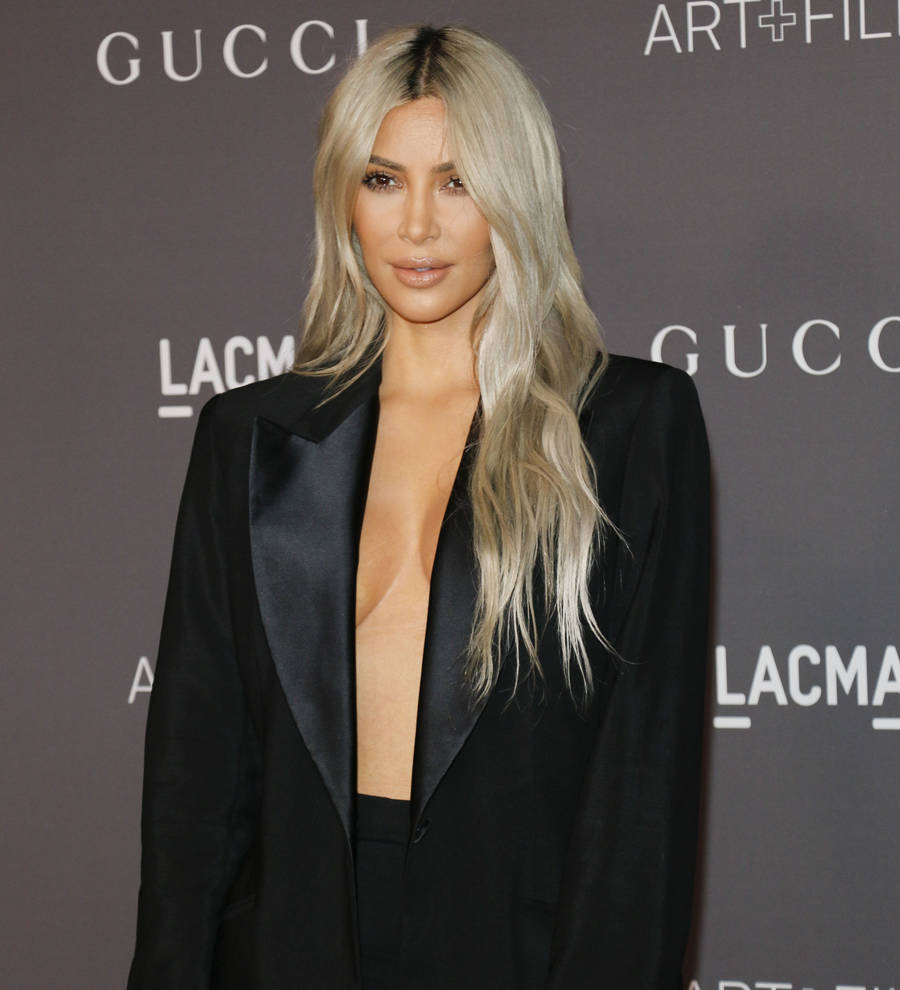 Kim Kardashian among those demanding justice for imprisoned sex trafficking victim
Kim Kardashian is among the celebrities demanding justice for sex trafficking victim Cyntoia Brown, who was sentenced to life in prison after killing her alleged abuser.
Brown was 16 when she was sold to a Nashville real estate agent called Johnny Allen, who allegedly kept her captive as a sex slave and abused her. Terrified she was going to be killed, Brown killed Allen when she had the chance.
She has already served 13 years of her life sentence, and won't be eligible for parole for another 51 years.
Reality star Kim took to Twitter on Tuesday (21Nov17) to inform her followers of Brown's situation after the 2004 case once again gained attention, writing: "The system has failed. It's heart breaking to see a young girl sex trafficked then when she has the courage to fight back is jailed for life! We have to do better & do what's right. I've called my attorneys yesterday to see what can be done to fix this. #FreeCyntoiaBrown."
Her words accompanied a picture of Brown which also contained the statement "Imagine at the age of 16 being sex-trafficked by a pimp named 'cut-throat.' After days of being repeatedly drugged and raped by different men, you were purchased by a 43-year-old child predator who took you to his home to use you for sex. You end up finding enough courage to fight back and shoot and kill him."
Rihanna also joined the chorus of voices pleading for justice for Brown, penning an Instagram post which read: "Did we somehow change the definition of #JUSTICE along the way?? cause….. Something is horribly wrong when the system enables these rapists and the victim is thrown away for life! To each of you responsible for this child's sentence I hope to God you don't have children, because this could be your daughter being punished for punishing already!"
Model and actress Cara Delevingne kept her post on the subject short and simple, writing: "The justice system is so backwards!!! This is completely insane #freecyntoiabrown," while Bella Thorne tweeted: "I f**king hate our system. I feel so wrecked about this. I'm so so sorry for everyone wronged by our government."
And Fifth Harmony star Lauren Jauregui wrote on her Twitter: "#imagine and what the actual f**k kind of justice is this? I wonder if that 43 year old would've been caught if he'd face his life in prison. But alas, he would not. We need to stop punishing and shaming victims, telling them it is their fault is untrue. #FreeCyntoiaBrown NOW."