Articles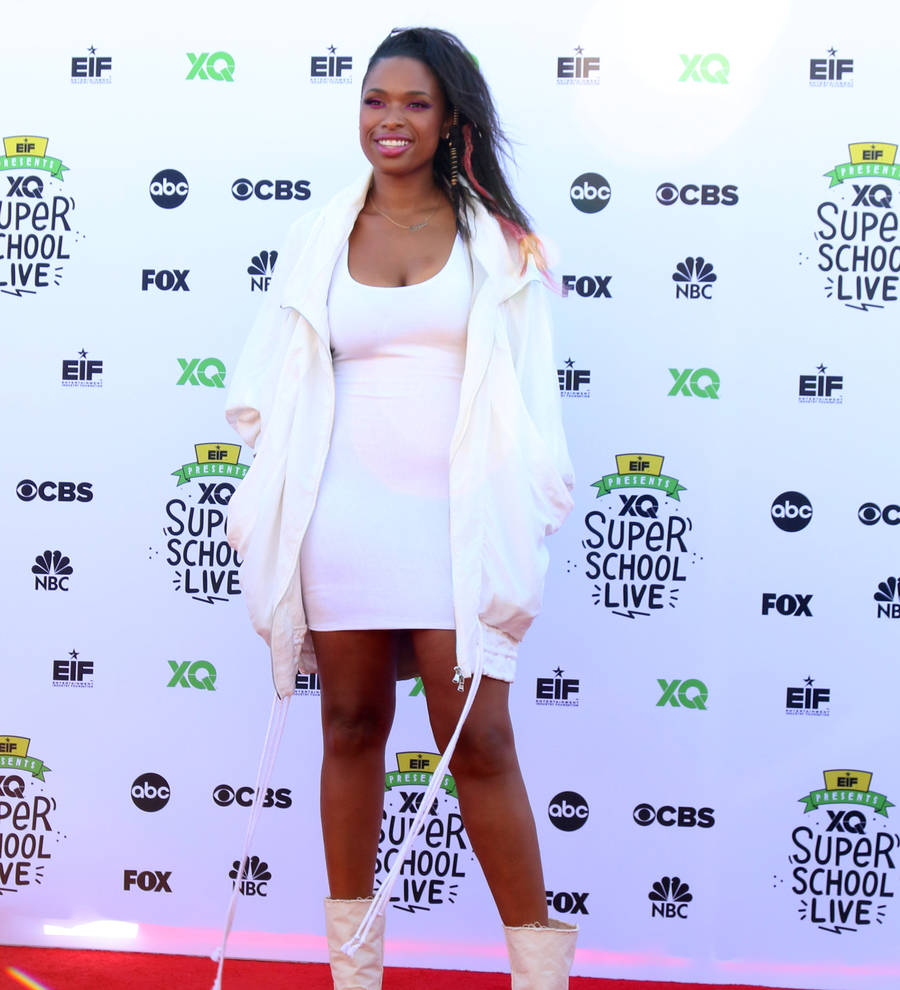 Jennifer Hudson complimented with band member's shoe-throwing in Boston
Jennifer Hudson's concert in Boston, Massachusetts was briefly interrupted on Friday (29Sep17) after a member of her band jokingly threw a shoe at the singer/actress onstage.
The gesture was a reference to Hudson's debut as a coach on reality show The Voice last week (26Sep17), when she took off one of her shoes and threw it at the stage as contestant Chris Weaver performed a moving rendition of soul classic Try a Little Tenderness.
"Where I come from, that's a compliment," she explained on the program. "And we know at times when you sing like that, you better be prepared to what? Duck."
On Friday, one of her backing bandmembers decided to have a little fun with Hudson and copy the stunt as she belted out her Dreamgirls song And I Am Telling You I'm Not Going.
A thrilled Hudson later shared video footage of the prank on Instagram.
"I told my crew, I said lord people are going to start throwing shoes at me after @nbcthevoice and that's just what happened tonight!" she captioned the post. "I got my first shoe thrown at me tonight! lol (laugh out loud) I could barely finish my song after this guy got done! Lol too much! I love it!!"
The performance in Boston took place hours after Hudson sat down for a chat on talk show Late Night with Seth Meyers, and explained why she decided to throw her footwear on The Voice.
"It is a compliment. At J Hud Productions, it is a compliment," she smiled. "If you move me enough that I remove my shoe to throw it at you, you have done something amazing. It is equivalent to a standing ovation."