Articles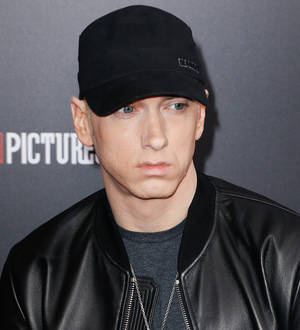 Eminem to match $250,000 in donations to new hurricane relief effort
Rapper Eminem has pledged to match the first $250,000 donated by the public to a new hurricane relief effort.
The Stan hitmaker has joined forces with bosses at Detroit, Michigan-based e-commerce firm StockX to set up a new fundraising effort benefiting those affected by last month's (Aug17) Hurricane Harvey and the recent Hurricane Irma.
The hip-hop star wants fans to donate $10 or more to the StockX-Eminem Hurricane Relief Fund, for which he will match up to $250,000.
As an added incentive, those who participate in the charity drive will be entered into a raffle to win special sneakers donated by celebrities including Eminem, Mark Wahlberg, Pharrell Williams, Snoop Dogg, and basketball aces LeBron James and Stephen Curry, reports Crain's Detroit Business.
"As we watched the tragic events unfold in Florida and Texas, we wanted to leverage our position as a leading marketplace for luxury consumer goods, to turn luxury items into true necessities," StockX CEO and co-founder Josh Luber shares in a statement. "We're also fortunate to have some famous friends - friends who immediately and unequivocally stepped up to help - and capped by Eminem's generous decision to match, we are poised to raise a significant amount of money for hurricane relief."
The week-long campaign launched online on Tuesday (19Sep17).
Eminem is the latest star to lend a hand to the hurricane recovery efforts, which were given a huge boost thanks to last week's (12Sep17) celebrity-packed telethon, organized by rapper and Houston, Texas native Bun B and Justin Bieber's manager Scooter Braun.
The hour-long Hand in Hand: A Benefit for Hurricane Relief event featured appearances from the likes of Bieber, George Clooney, Beyonce, Leonardo DiCaprio, Tom Hanks, and Oprah Winfrey. The telethon initially hauled in over $44 million , but that figure has since been bumped up to more than $55 million , according to Billboard.com.