Articles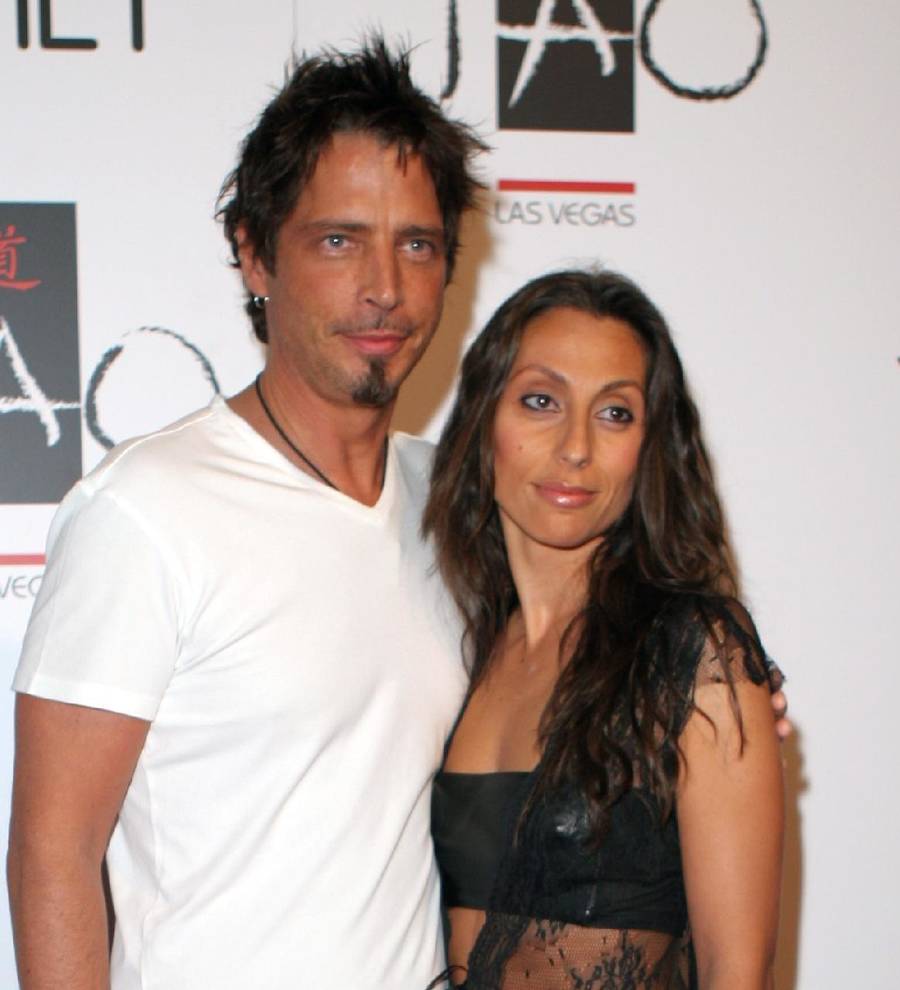 Chris Cornell's widow reaches out to Chester Bennington's bereaved wife
Chris Cornell's widow Vicky reached out to Chester Bennington's bereaved wife in an emotional social media post.
Chester's death aged 41 in a suspected suicide on Thursday (20Jul17) shocked the music world, and came just two months after his great friend Chris hung himself in his hotel room.
After hearing the news of Chester's death Vicky took to Twitter to send a message of love to his widow Talinda, writing, "Just when I thought my heart couldn't break any more.....I love you T."
The Linkin Park frontman's death came on what would have been the Soundgarden singer's 53rd birthday. Early reports have suggested Chester killed himself in a similar fashion to his fellow rocker.
Talinda, the mother of three of Chester's six children, has yet to comment on her husband's death.
Vicky was left devastated by her husband Chris's death in May (17), which she attributed to him being in an altered state of mind due to taking an extra dose of prescription anti-anxiety drugs.
After the Black Hole Sun singer's death Chester posted an emotional tribute to his close friend on Twitter and Instagram.
His letter to his late friend read, "I dreamt about The Beatles last night," read the letter. "I woke up with (The Beatles song) 'Rocky Raccoon' playing in my head and a concerned look on my wife's face. She told me my friend has just passed away. Thoughts of you flooded my mind and I wept. I'm still weeping, with sadness, as well as gratitude for having shared some very special moments with you and your beautiful family."
He also sang Leonard Cohen's ballad Hallelujah at Chris's funeral at Los Angeles' Hollywood Forever Cemetery in May (17).
Both Chris and Chester struggled with drug and alcohol problems earlier in their rock careers. In the wake of her husband's death Vicky vowed to raise awareness of the problems caused by addiction.