Articles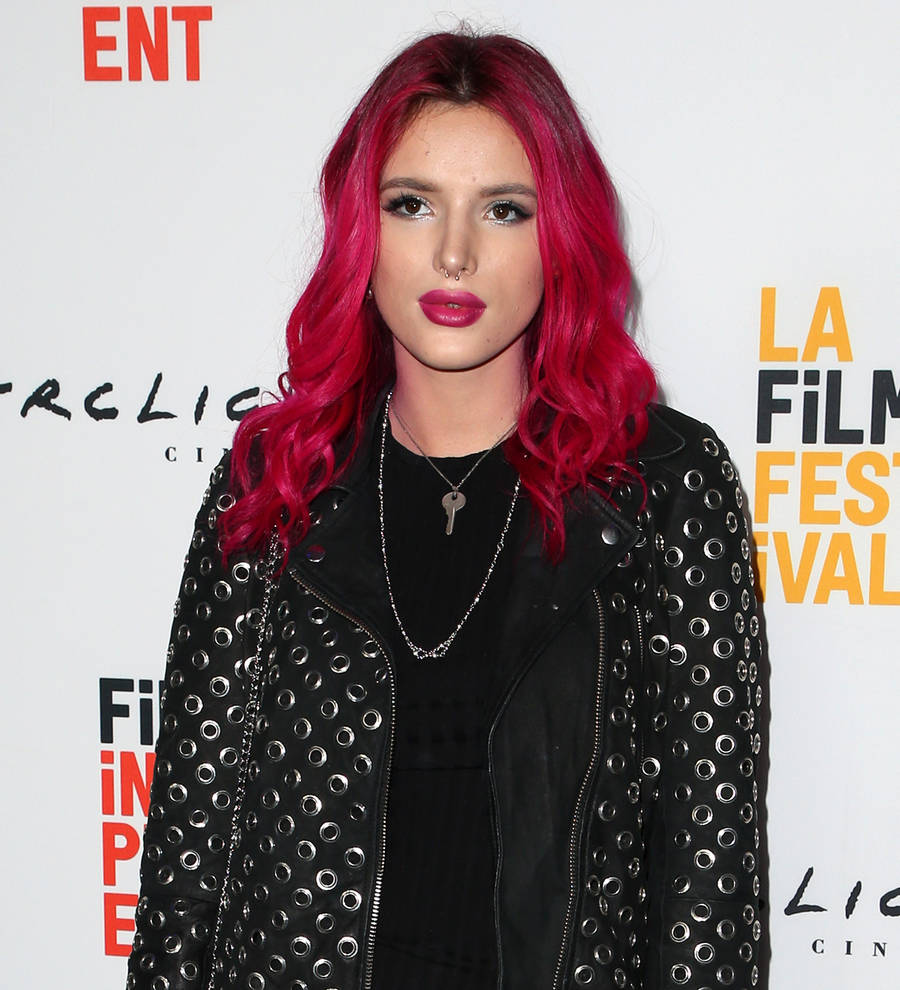 Bella Thorne slams explicit video leakers for mocking her father's death
Bella Thorne has hit back at an explicit video in which she appears to mock her father's death assuring fans it is a fake.
The 19-year-old actress, who has always been very open when addressing sex and her sexuality, took to Twitter on Thursday night (20Jul17) after a video which appeared to show her self-pleasuring in a car started making the rounds online.
"Hahahahaha wait you guys think this is real? Hahahaha. I don't even masterbate (sic) like that. Where's the vibrator thooo (crying laughing emojis)," she tweeted.
In the video, the woman who is alleged to be Bella says, "Oh finally, I really needed a father."
And while the Famous In Love star appeared to find the video leak itself amusing, she wasn't impressed by the reference to her late father, Reinaldo, who was killed in a motorcycling accident in 2007.
"The worst part of this video is them making fun of the fact that I lost my father. You're right. Me being daddyless is sooooo funny," she added in a later tweet.
Bella also used her social media pages on Thursday to pay tribute to Linkin Park star Chester Bennington, who died in California after reportedly hanging himself.
Sharing a video of Linkin Park track Numb, Bella wrote alongside it: "How I feel right now."
"#rip #chester my heart and soul goes out to everyone affected by this loss," she also wrote.
Bella has been hitting headlines in recent months due to the nature of her relationship with reality TV star and notorious lothario Scott Disick. The pair first sparked romance rumors when they were seen on a date in Los Angeles. She then joined Scott on a trip to Cannes, France, but left after just a couple of days, saying it "wasn't for her".
Scott didn't appear too bothered about Bella's departure, and was photographed romancing several other women during the vacation. Since returning to Los Angeles, Bella and Scott have been pictured together again, but the redheaded actress recently insisted that there has never been anything "sexual" with the Keeping Up With the Kardashians star.